In your shopping cart, the right hand side of the 'Summary' window will show 'Apply discount code'. 
Tap on the arrow to enter your discount code.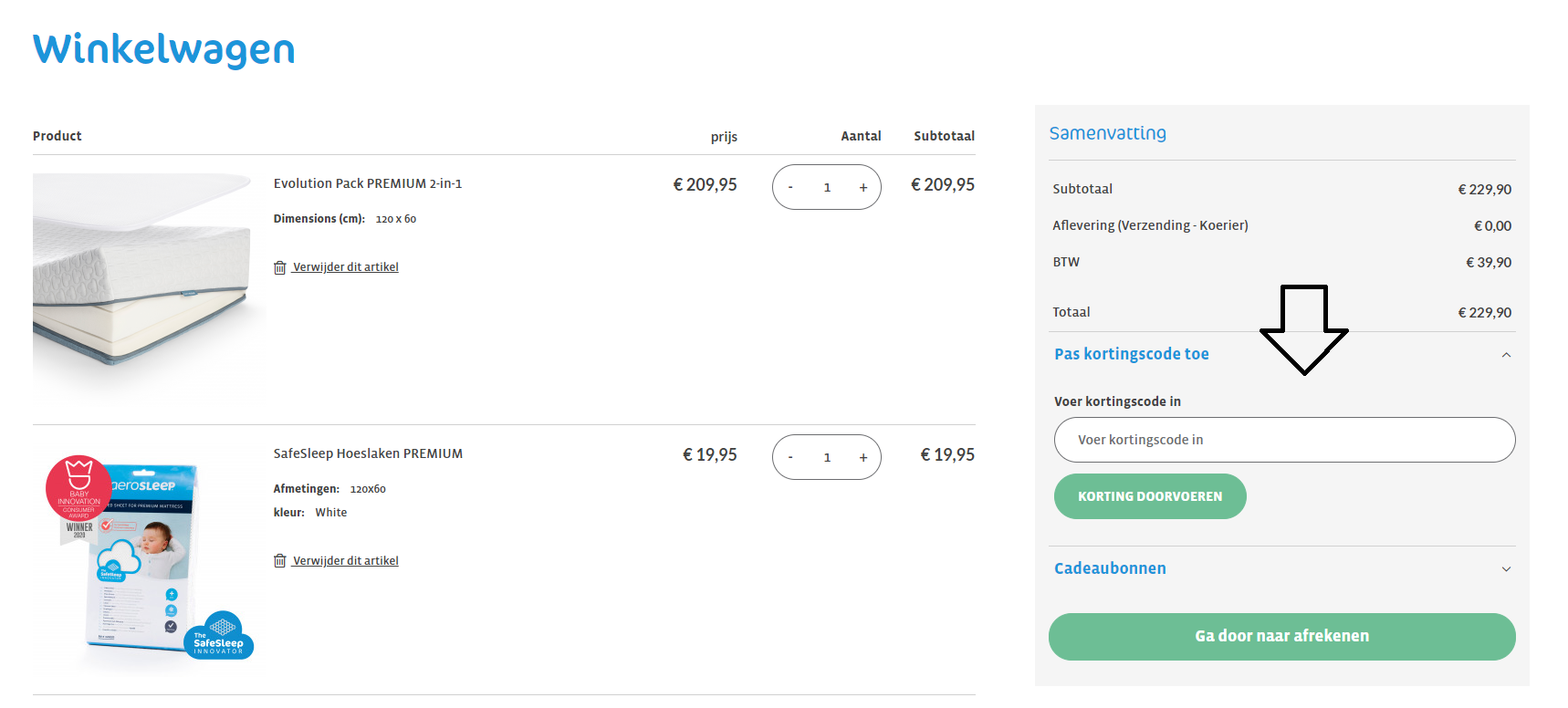 Did you know?
How can I make sure my baby is sleeping safely?
What should I do in case of stomach cramps?
How do I choose a good baby mattress?