Sleeping at a slight incline makes it easier for your baby to breathe, and helps reduce the pressure on your baby's ears in case of a cold.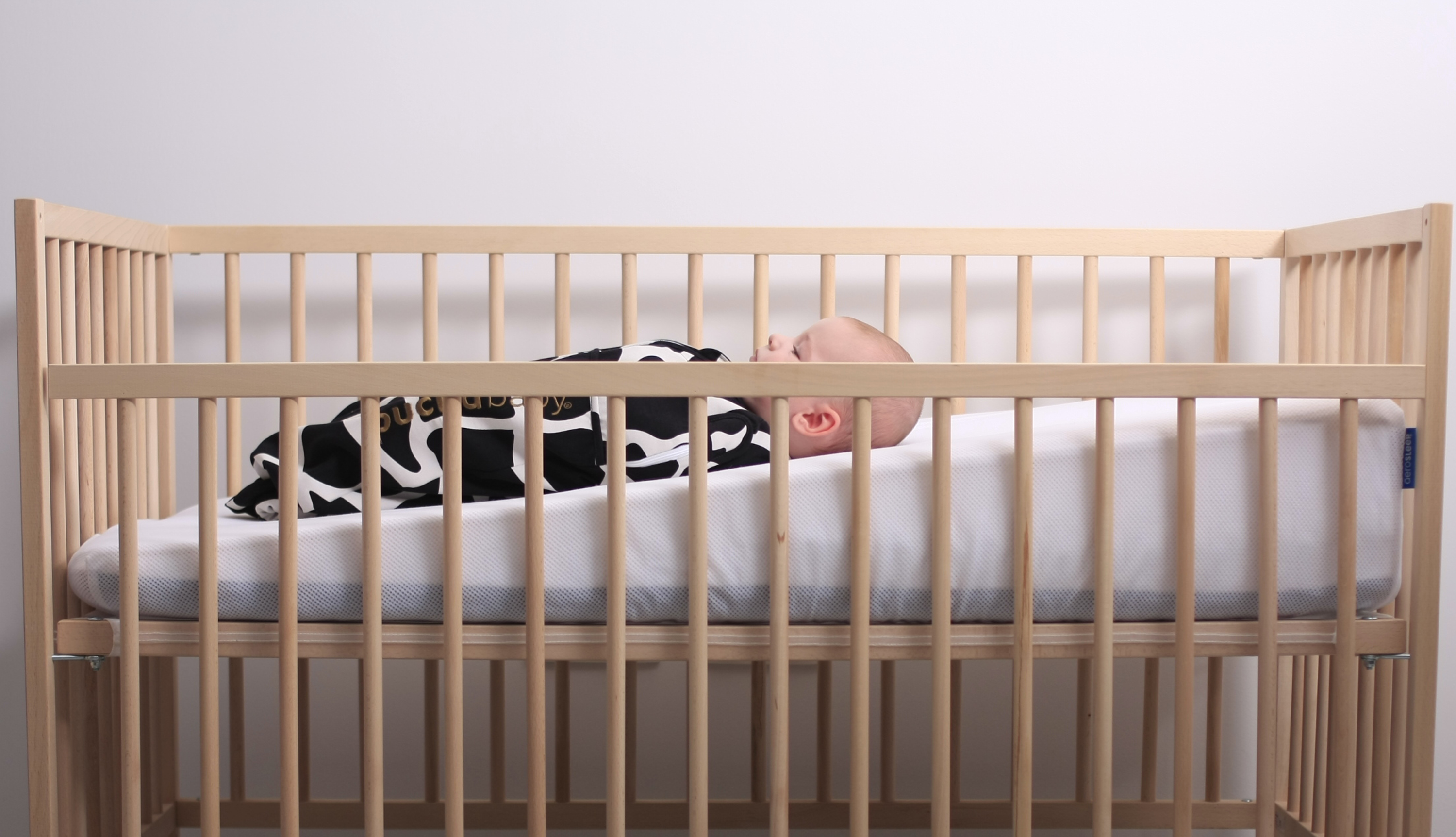 You can easily transform the AeroSleep PREMIUM mattresses into an inclined mattress yourself.
The incline is natural, as you are not only raising the head end. Your little one's neck and back remain well supported and free breathing is encouraged.
Take a look at the products in our shop
Did you know?
Is my baby safe on the inclined mattress?
What is the difference between the PREMIUM fitted sheet and the standard AeroSleep fitted sheet?
How does AeroSleep technology work?
How do I make an AeroSleep bed?