In a nutshell
This pillow is safe from birth.
The removable filling allows you to adjust the pillow's thickness. You can also remove all the filling and simply use the pillow as a burp cloth under your baby's head.
The integrated AeroSleep 3D technology supports free breathing and safe heat regulation.
Key products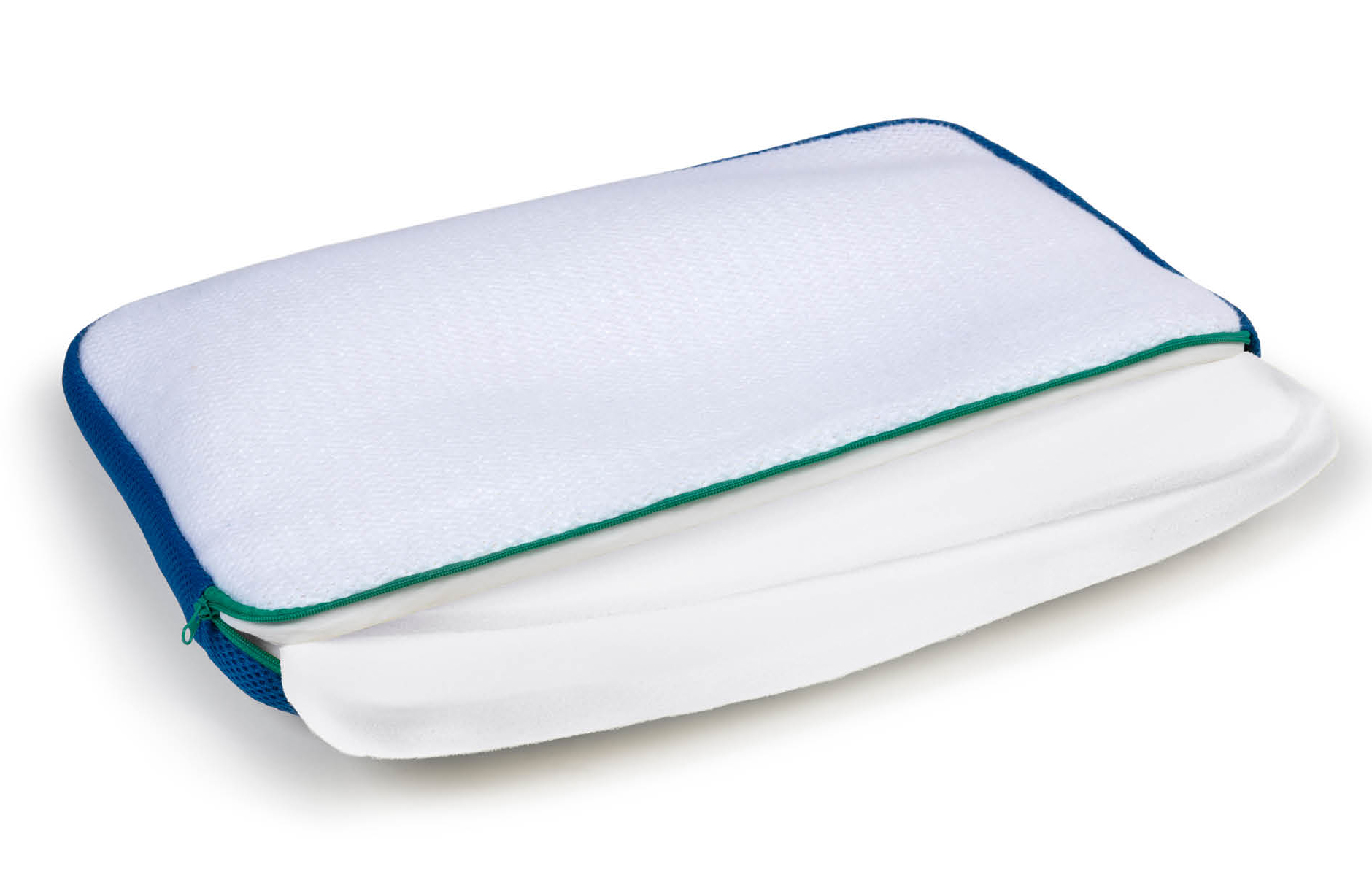 In more detail
The AeroSleep pillow's 3D technology:
Makes sure that your child can always breathe freely through the fabric.
Lets excess heat around the head escape, so that your baby will sweat less.
Lets moisture and perspiration pass through its 3D structure into the absorbent layer. Your baby will be dry.
Take a look at the product in our shop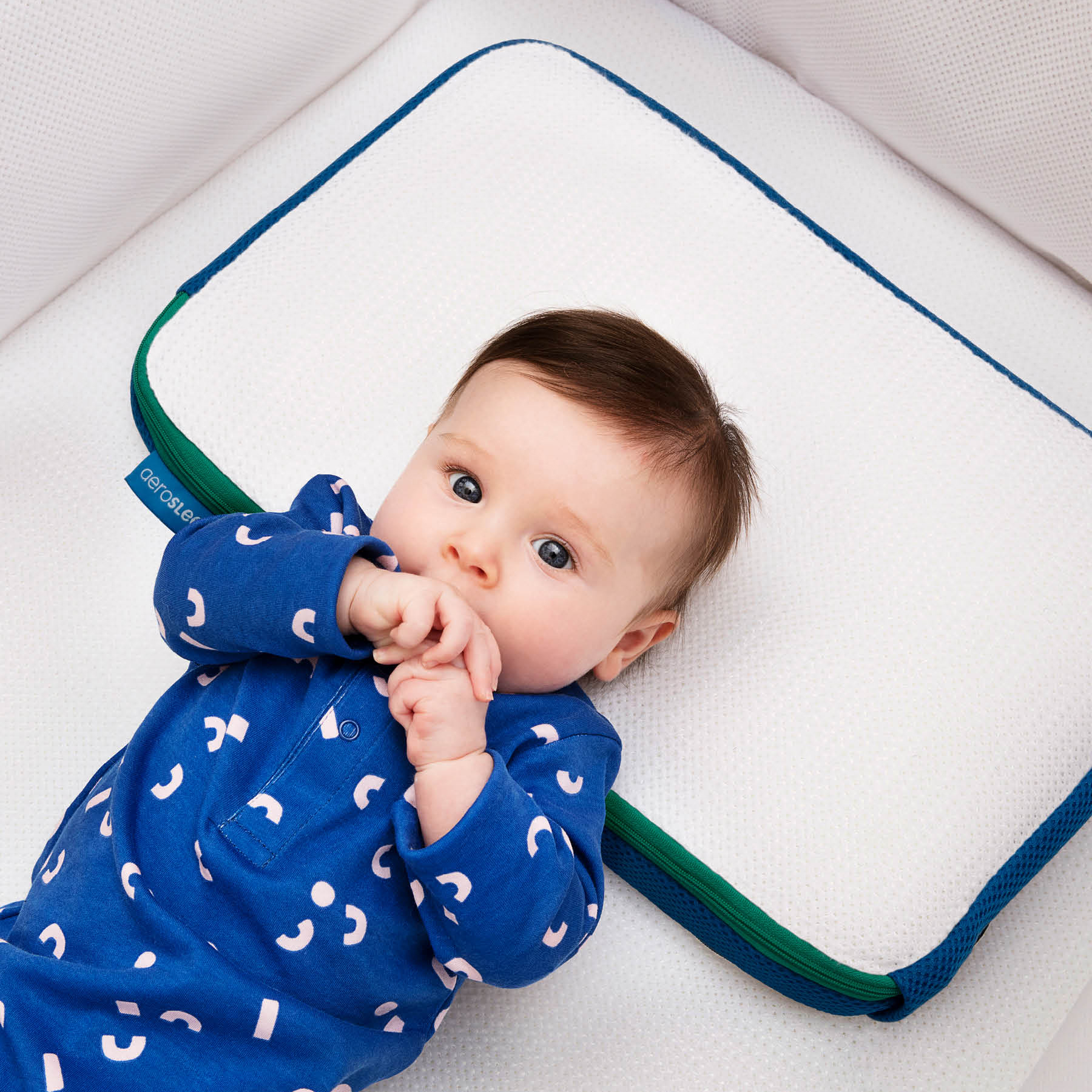 Did you know?
What's the difference between an AeroSleep pillowcase and other pillowcases?
How does AeroSleep technology work?
When can I start using the AeroSleep bed bumper?