In a nutshell
This happens when fabric particles get stuck in the mattress protector's 3D structure after washing.
To avoid this, it is best to wash the mattress protector in a laundry bag or white pillowcase in a clean washing machine without any other items of clothing.
Key products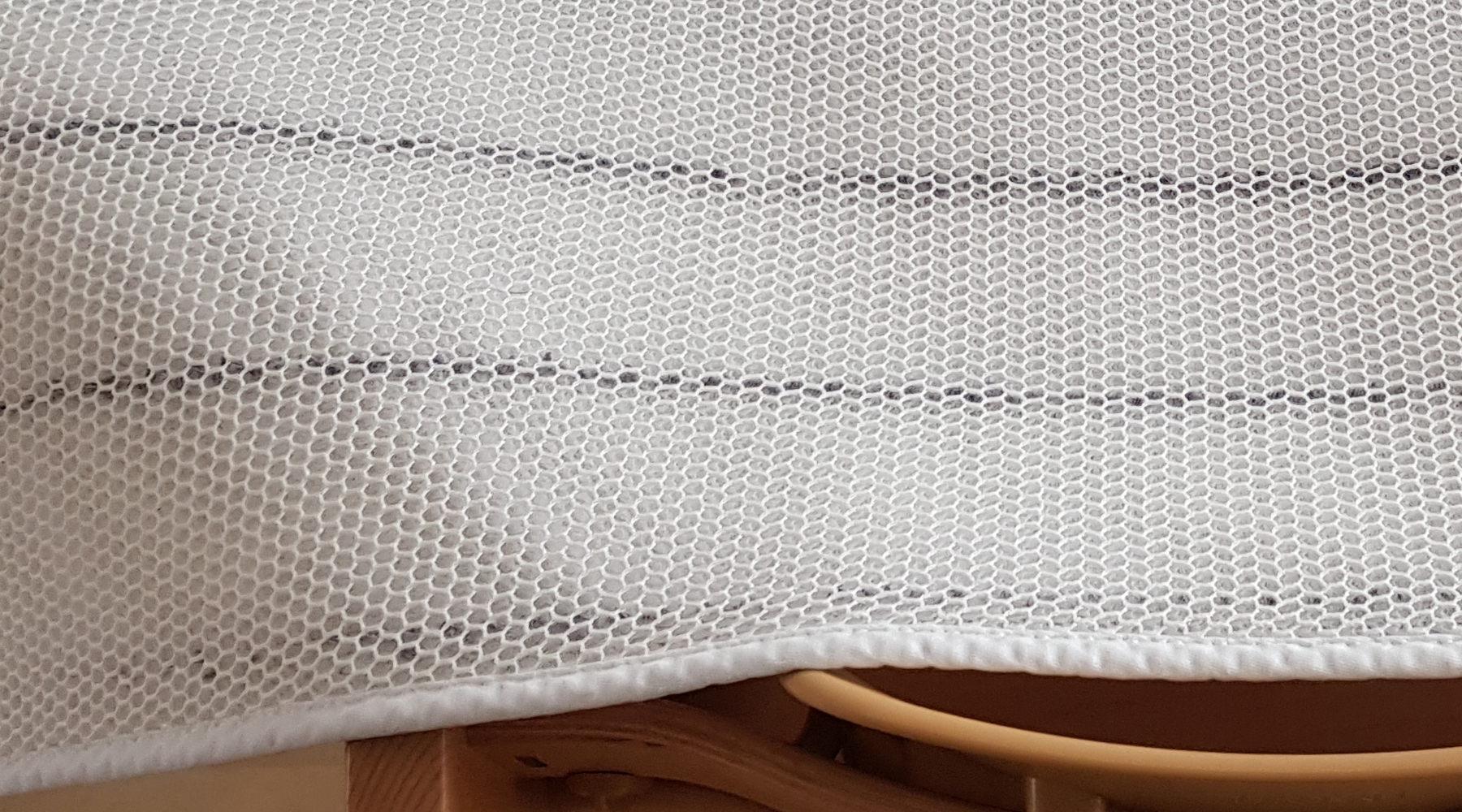 In more detail
Don't worry, the fabric particles will not affect the operation of the mattress protector.
It will still give your baby a safe and hygienic sleep.

Read our washing instructions to find out how to prevent this from happening.

You can use a vacuum cleaner, tweezers or compressed air duster to remove the fabric particles from the 3D structure.
Take a look at the product in our shop
Did you know?
Which AeroSleep mattress should I choose?
What should I do in case of stomach cramps?
Why is an AeroSleep fitted sheet safer than a cotton fitted sheet?
Is a bed bumper safe for my baby?