In a nutshell
All AeroSleep products can be used from birth every time your baby sleeps.
Key products
AeroSleep mattresses and mattress protector, fitted sheets, bed bumper and pillow.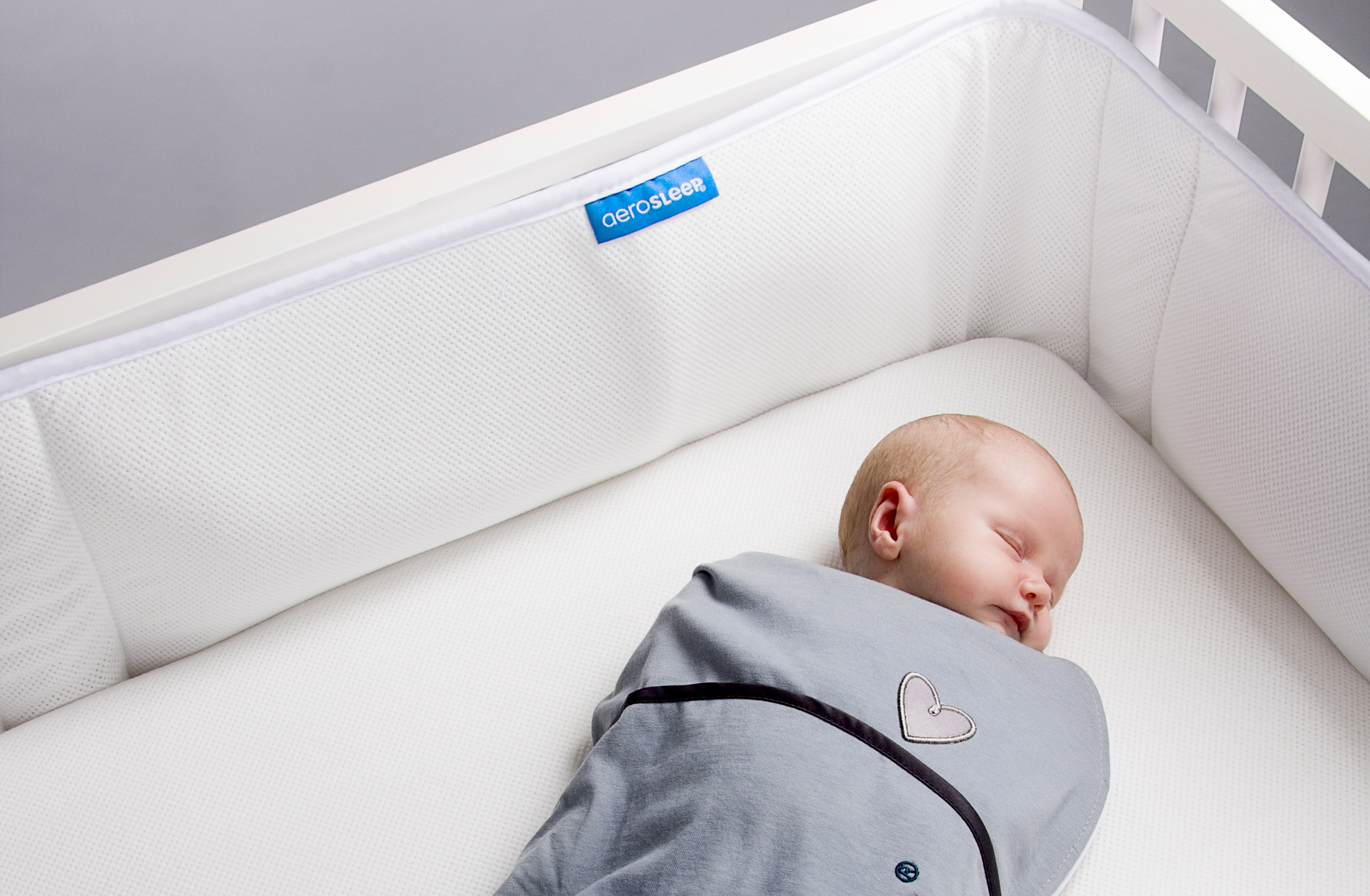 In more detail
AeroSleep mattresses give your baby the necessary back support right from the start. The 3D technology of the mattress protector also allows your little one to sleep safely for longer. The same 3D technology is also found in the AeroSleep bed bumper and pillow.

To continue to guarantee safety, AeroSleep has its products tested continuously by independent research centres under the strictest European standards and guidelines for infants. The products are manufactured in Europe and have been certified with an Oeko-Tex Standard 100 Class 1 label.
Take a look at the products in our shop
Did you know?
How does AeroSleep technology work?
What is an AeroSleep fitted sheet?
How can I make sure my baby is sleeping safely?
What should I do in case of stomach cramps?