In a nutshell
An AeroSleep mattress protector protects both your mattress and your baby.
The AeroSleep 3D technology of the mattress protector always allows your child to breathe freely, maintain the right temperature and stay dry.
The mattress protector is also waterproof, so it keeps your mattress clean.
Key products
In more detail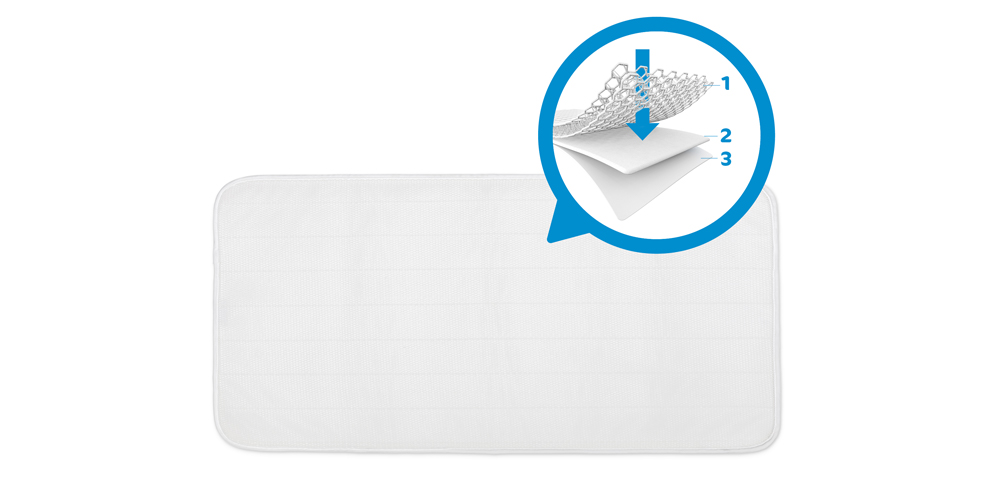 AeroSleep mattress protector

keeps your mattress clean

always allows your baby to breathe safely

ensures the right temperature for your baby

prevents skin irritation

Other mattress protectors

keep your mattress clean
The mattress protector is included in every AeroSleep mattress pack and can also be purchased separately.
Tip! Always combine the AeroSleep mattress protector with an AeroSleep fitted sheet to ensure the performance of the 3D technology 100%.
Take a look at the products in our shop
Did you know?
Which AeroSleep mattress should I choose?
How do I make an AeroSleep bed?
Why is an AeroSleep fitted sheet safer than a cotton fitted sheet?
How does AeroSleep technology work?