In a nutshell
AeroSleep technology consists of 3 layers that always allow your child to breathe freely, maintain the right temperature and stay dry.
Key products
You can find this technology in the AeroSleep mattress protector, bed bumper and pillow. The same 3D technology can also be found in the AeroMoov Air Layer and Air Wrapper for the car seat or pushchair.
In more detail
Each layer of AeroSleep 3D technology has an important function to keep your child safe and well during his or her sleep: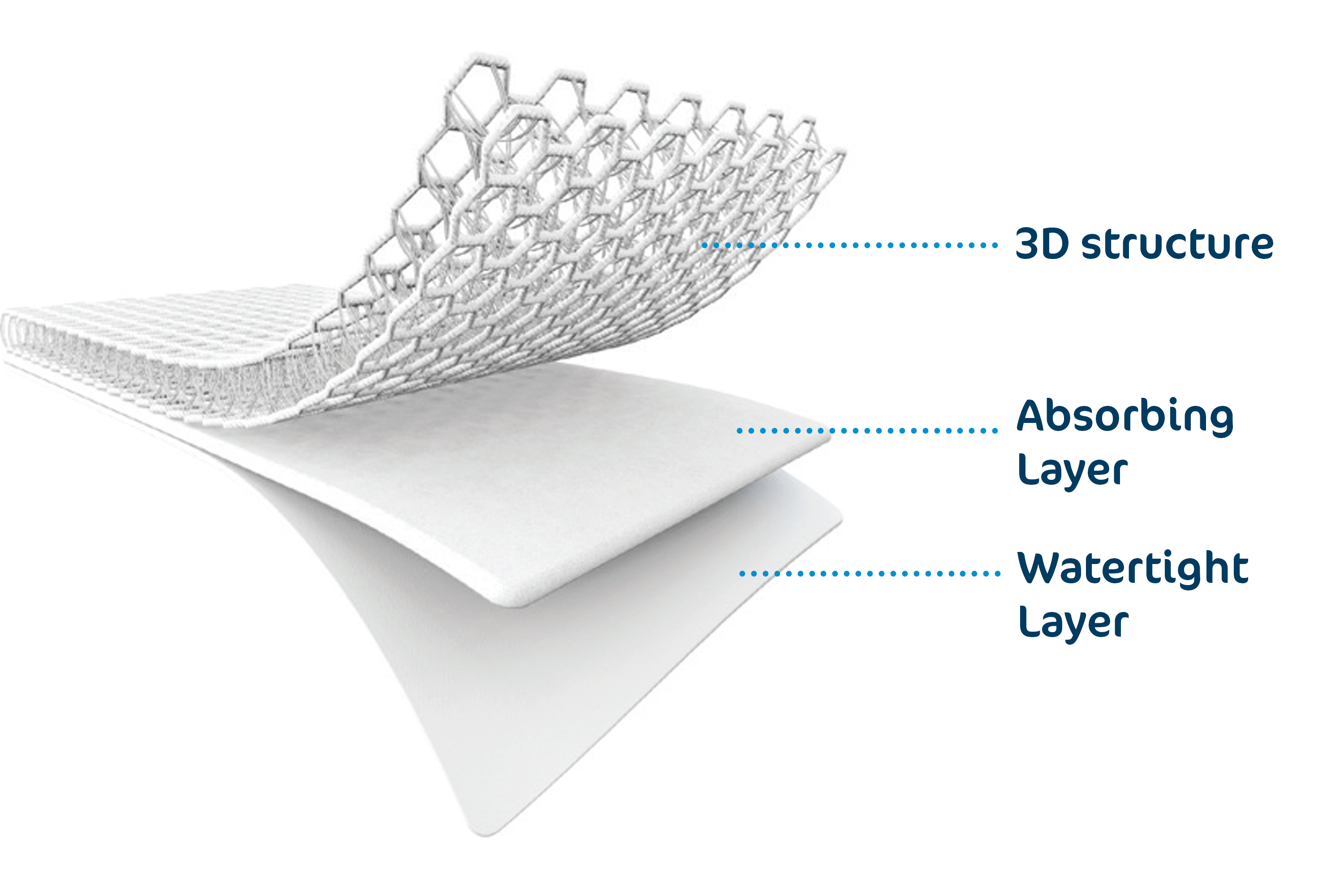 3D structure
This layer ensures air permeability. Thanks to the firm 3D honeycomb structure, your child lies on a layer of air that makes sure he or she can always breathe freely. That layer of air also adopts your child's temperature and keeps it constant.
Absorbing layer
This layer keeps your child dry and prevents skin irritation. Moisture passes through the 3D structure and is then retained by the absorbent layer.
Watertight layer
It keeps bacteria and allergens away from your child to ensure optimal hygiene!
Take a look at the products in our shops
| | | | | |
| --- | --- | --- | --- | --- |
| 3D Protector | 3D Bed Bumper | 3D Pillow | Air Layer | Air Wrapper |
Did you know?
How do I make an AeroSleep bed?
When is it best to put my baby on an inclined mattress?
What is an AeroSleep fitted sheet?
Is a bed bumper safe for my baby?